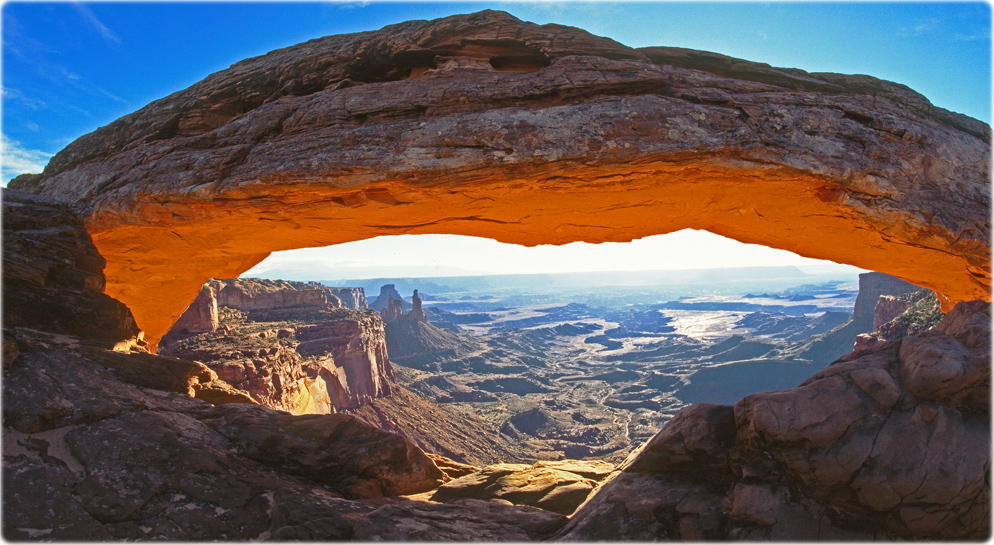 Copyright © Guia Geográfico - Estados Unidos da América - EUA.
Mesa Arch no Parque Nacional de Canyonlands.
O Parque Nacional de Canyonlands localiza-se próximo da cidade de Moab, no sudeste do Estado de Utah. O Parque é dividido em quatro partes: Island in the Sky ("Ilha no Céu"), The Needles (As Agulhas), The Maze ("O Labirinto") e os rios. O Parque foi fundado em 1964 e expandido em 1971, quando o Maze, a Land of Standing Rocks e os cânyons de Davis e Lavender foram incorporados ao Parque.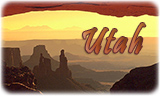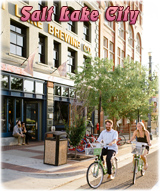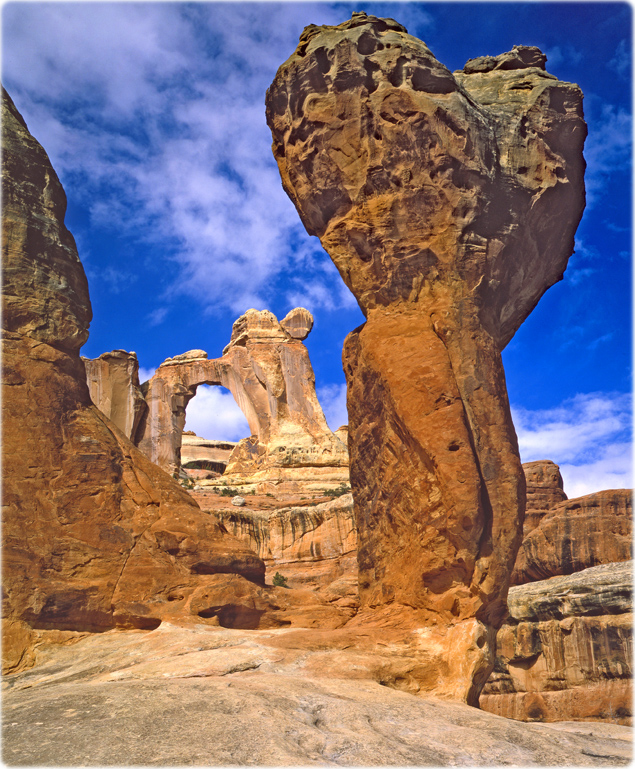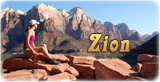 Island in The Sky, Canyonlands National Park.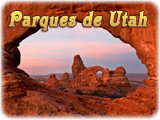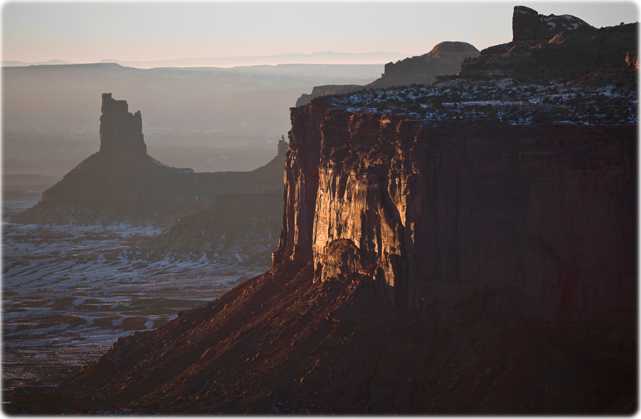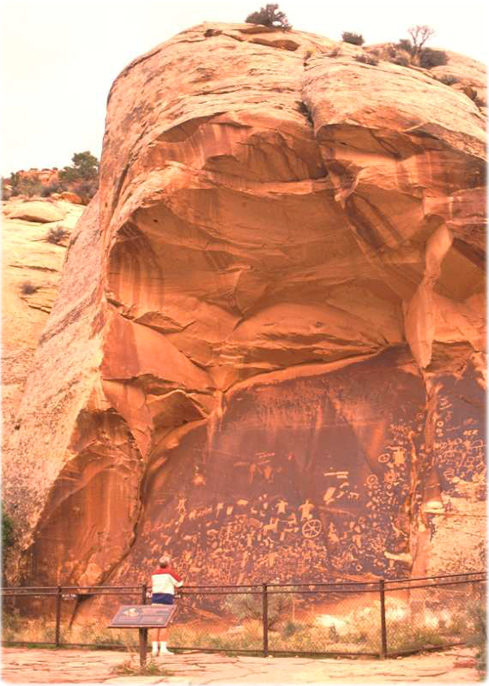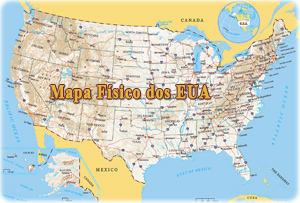 Petróglifos no Newspaper Rock State Historic Monument, no Condado de San Juan, no Canyonlands NP.
Candlestick Tower ao fundo (NPS, foto by Jacob W. Frank).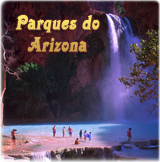 Angel Arch e Molar Rock, Canyonlands NP.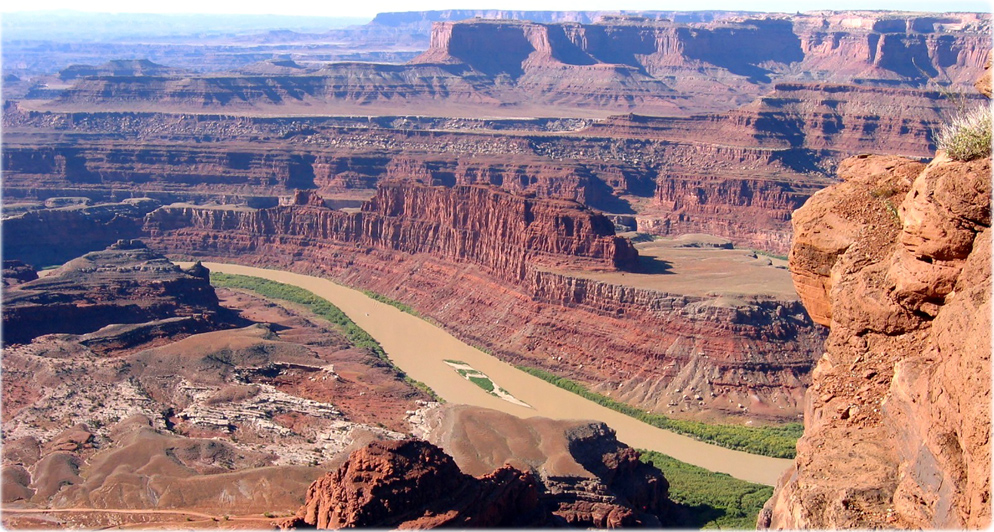 Chesler Park (Needles District), Canyonlands (foto National Park Service).
Acima, Dead Horse Point (foto Visit Utah).